Commercial Security
---
Burglary / Intrusion Detection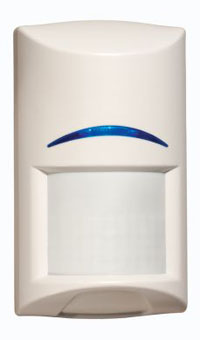 Security System Devices
Motion Detectors
Businesses, unlike homes, don't have people that need to be in the building when the system is armed. For this reason, motion detectors are one of the best and most cost effective ways of protecting a commercial building.

Motion detectors function by sensing when someone is walking or crawling through a protected area. Usually, motion detectors are installed in common areas of a business like the front, rear and hallways.

To help ensure minimal false alarms, ASMD installs only pet immune motion detectors. Pet immune motions help avoid nuisance alarms caused by rodents and other stray animals by utilizing multiple technologies or advanced sensor processing.